Tube Solutions.
You can particularly benefit from our strengths as "tube engineers" when it comes to finishing and processing tubes. We offer the most diverse machining solutions, and can also develop and produce entire assemblies for you.
Experience, quality and a passion for innovation have made us a leading provider of solutions in the field of finishing and processing semi-finished tube products. Customers imposing the toughest demands put their faith in us.
Our extensive Tube Solutions portfolio ranges from the processing of individual tube elements by
Bending/Forming,
Metal cutting,
Soldering,
Polishing,
Galvanic surface finishing,
all the way to completely assembled, chromium-plated units. In top quality every time.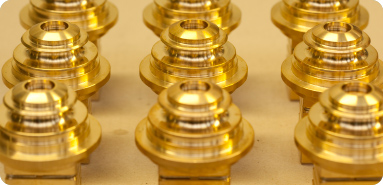 Lead-free since 1990
Incidentally, we have been producing lead-free brass fittings since the beginning of the 1990s, although the EU will only call for them from 2013 onwards.