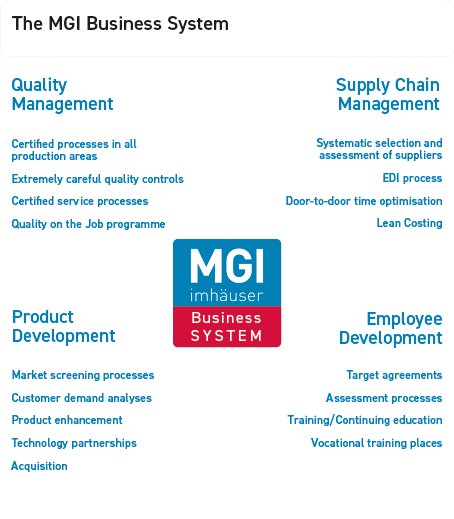 Systematic quality
The MGI Business System was specifically developed for MGI-Imhäuser together with business consultants.
It encompasses clearly defined and documented processes, from supplier selection, continuous improvement of our modern production and service processes, extremely careful product controls and the qualification of our staff, all the way to the strategic, customer-oriented development of our range of goods and services.
As a customer, you stand to gain directly, because the MGI Business System guarantees maximum product quality, adherence to delivery deadlines and perfect service, making us a dependable, efficient and innovative partner for you at all times.